Global Lane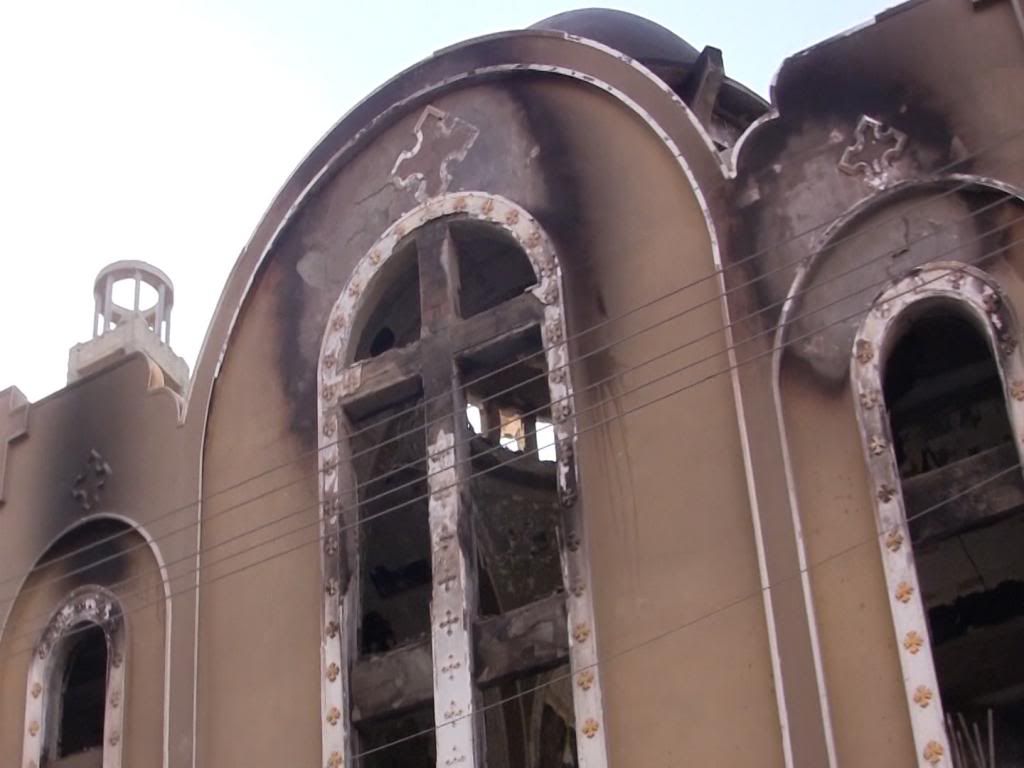 Each January, Open Doors releases it's Worldwatch List of nations that are the worst persecutors of Christians. They'll announce the 2014 list Jan. 8.
I'm guessing that North Korea and Saudi Arabia will once again take the top two spots, but I also expect Egypt and Pakistan will move up in the rankings. OD ranked Egypt No. 25 for 2013 and Pakistan was listed at No. 14. My guess is for 2014, Pakistan may break the top 10 and Egypt the top 15. If not, they should.
Egyptian Christians suffered some of the worst persecution in their modern history when Muslim Brotherhood members and other Islamists attacked churches, Christian homes, and business after security police and the military foced them from their protest encampments in Cairo.
Islamists directed their anger against the Coptic Orthodox Church and several Christians were also killed because they refused to meet the demands of of Islamists to pay the jizya tax. The Quran says non-Muslims must either convert, pay a jizya, or die.
Watch my breaking news report from last August as Islamists conducted several days of rage against Christians:
Only about 2 percent of the population in Pakistan is Christian. They sufffered the worst attack against them since the founding of the Pakistani nation in 1947. It occured last Sept. 21 as churchgoers attended a service at All Saints Church in Peshawar. More than 80 people died.
Watch my interview from last September with Jesus TV's Javed Rauf, who brought us up to date on the attack and its aftermath:
Let's pray that Christians in restricted countries and areas hostile to the Gospel around the globe will grow closer to God and stronger in their faith in 2014. Let's also pray that God will shield them from attacks like those that occured in Egypt and Pakistan. Pray that persecuted Christians will remain faithful to Christ.
2013 has been a tough year for Christians. Keep praying. Life may worsen for many of us in the coming year.