Pastor Details Moscow Church Destruction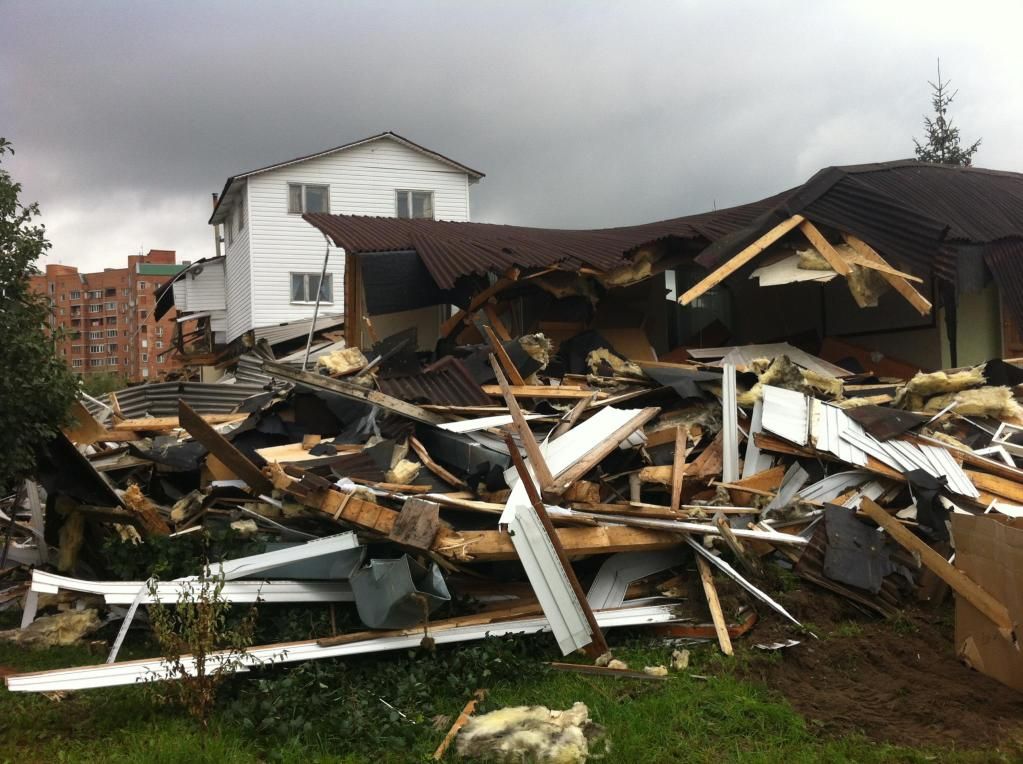 It seems human rights violations are continuing unabated in Vladimir Putin's Russia.
This time, it's not vocal opponents of his policies or members of the media who are suffering, but a small group of Pentecostal Christians who simply desire to worship freely in a building of their own.
As you can see from the above photo, the church was demolished this week. This happened in Moscow, not in some remote region of China, Laos, or Indonesia.
You can read a detailed account of the recent developments and the history of the Holy Trinity Pentecostal Church dispute at Forum 18 News. Forum 18 News does an outstanding job documenting and reporting religious freedom violations throughout Russia, Eastern Europe and the CIS.
We found this YouTube video of Pastor Vasily Romanyuk detailing the destruction of his church building. He says church members will meet at the site this Sunday for their regular church services.
His comments are in the Russian language, but we've translated the significant parts for you here:
Pastor's Vasily Romanyuk:
"Today at 3 a.m. while sleeping at home, I received a phone call from police that some mobs had broken into the church building. They took a church attendant into their custody, brought her into the police station and proceeded to demolishing the church building where the church has had its services to this very last day. The last service was held yesterday night. And tonight the tough guys brought the machinery, broke into the church and started to demolish the building."
"A court decided that we cannot use the building anymore and it does not belong to us any longer, but the Prefecture of the Eastern area has promised us to compensate for that because the Prefecture knows that they are obliged to reimburse the church for the lost opportunity to carry out the church services. So we conducted the services without being worried knowing that the Prefecture first of all must fulfill its promise before banishing us. "
"There was valuable property in the church building. After 3 p.m. when I tried to get into the territory I was stopped by drunk tough guys who introduced themselves as a vigilant group acting on behalf of the city district. They refused to show their IDs and papers.…"
"The police patrol arrived and when I asked them to help me to get into the territory to stop the action, they said it was none of their business. The police completely ignored me and did nothing about the situation. The attendant who was taken into the police station said these guys were acting in union with the police, and only after the building was completely destroyed-- as you can see behind me—together, they immediately went away in an orderly manner. When we finally got to the territory we found our whole property was robbed by them."
"We are going to gather here as a church again since we have no other place to go… we ask God to intervene … and we ask people of good will-- who maybe watching this--to help to support us with any action you can do. God bless you and moreover we pray for those who offended us so that God would forgive them and save their souls."