Some good news came out today on the economy as the unemployment rate is down once again.
The unemployment rate fell again in July by a bigger drop than economists had expected. The jobless rate has dropped to 10.2 percent as the economy added nearly 1.8 million jobs. Those new hires also beat analysts' forecast.
The White House is touting the new numbers as a positive sign of economic recovery:
Great news on Jobs Day!

1.8 million jobs were added, unemployment is down, and all demographics are experiencing economic recovery! pic.twitter.com/ynAQd3QXr4

— The White House (@WhiteHouse) August 7, 2020
The economy initially lost 22 million jobs due to pandemic lockdowns, according to the Labor Department. Friday's report indicates that 16.3 million people were still out of work in July, even with the latest gains. 
The lockdowns have induced a devastating recession that caused the economy to shrink at a nearly 33% annual rate in the April-June quarter - the worst quarterly decline in recorded US economic history. 
Many economists have forecast a solid rebound in the July-September quarter, but that's being challenged as pandemic hot spots around the US have forced new closures.
Meanwhile, there's some good news on the coronavirus as well. Vaccine prospects are high as some trials are in their final phase. Plus there are effective treatments that involve the antibodies of survivors. Click here to read that story.
And although the death toll is now over 160,000, the number of new cases dropped by more than 12-percent this week, and the daily number of deaths also fell. Hospitalizations are also down in hot spots like Texas: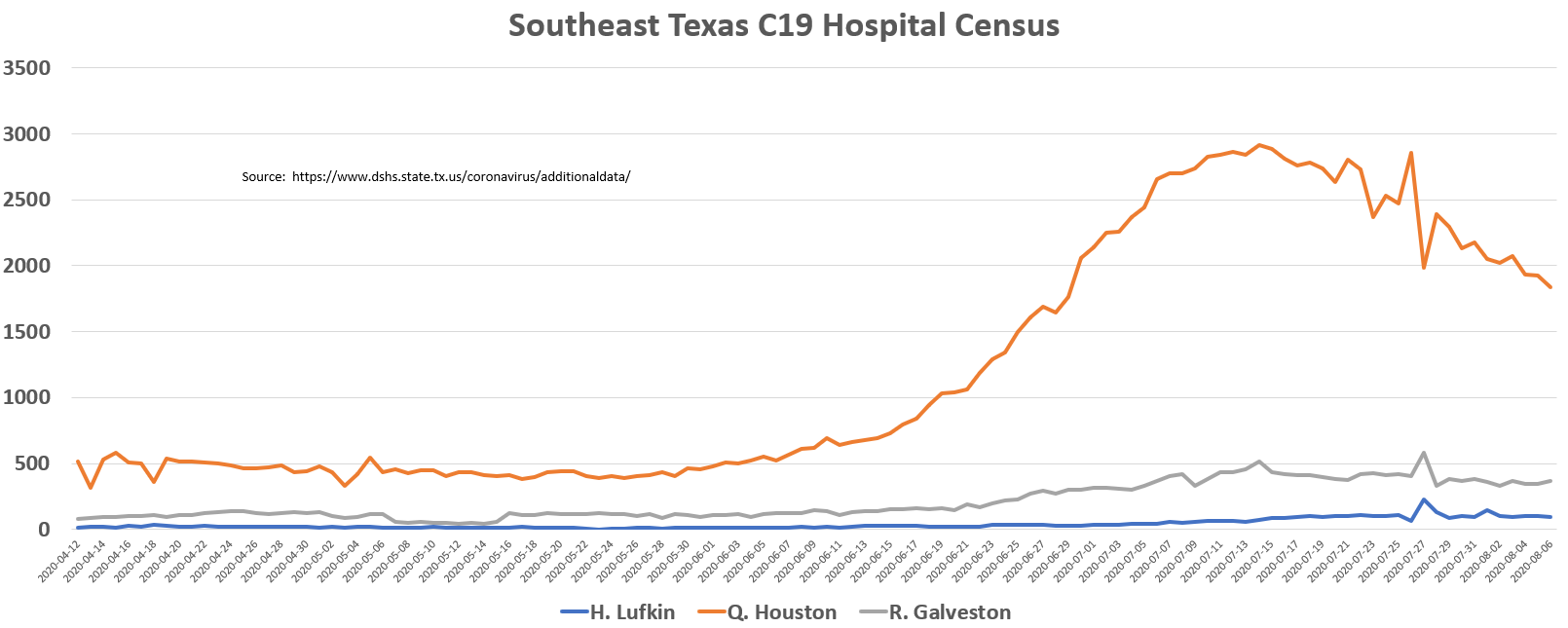 Some Texas C19 Hospital analysis for you on a Friday morning. All the major metros have a similar profile, as does the LRGV...well past their peaks and in steady decline. Hope that continues! pic.twitter.com/jrdexNprAu

— Alex Rodriguez (@therealarod1984) August 7, 2020
.
 
God is everywhere—even in the news. That's why we view every news story through the lens of faith. We are committed to delivering quality independent Christian journalism you can trust. But it takes a lot of hard work, time, and money to do what we do. Help us continue to be a voice for truth in the media by supporting CBN News for as little as $1.