GLA529CL_HD1080_0_156.597
Hurricane Irma, now a Category 3 storm, barreled through the Caribbean Saturday on its way toward the U.S., packing 125 mile-per-hour sustained winds. The storm brought death and destruction to islands like Puerto Rico, Barbuda, and St. Martin.
Irma has left at least 22 dead and thousands homeless.
Nearly 700,000 people living in parts of Miami, Homestead, the Keys and other communities are under evacuation order.
Florida Governor Rick Scott had harsh words for people refusing to obey the mandatory evacuations: "If you live in any evacuation zones and you're still at home, LEAVE!"
With the storm's track appearing to target Florida, Scott said it's not time to take chances.
"Do not try to ride out this storm. The time to leave is now...we can't save you once the storm hits."
On Thursday, Georgia's governor ordered a mandatory evacuation starting Saturday from the state's Atlantic coast ahead of Hurricane Irma. And the National Hurricane Center issued a hurricane watch for the Florida Keys and parts of South Florida.
RESOURCE: Family Disaster Preparedeness Guide
In the U.S. Virgin Islands, Gov. Kenneth Mapp says they're already getting badly needed federal help, like emergency food, water, and tarps, after Irma significantly damaged St. Thomas and St. John with top winds of 150 mph for more than four hours. Fire and police stations collapsed and the main hospital in St. Thomas sustained heavy damage.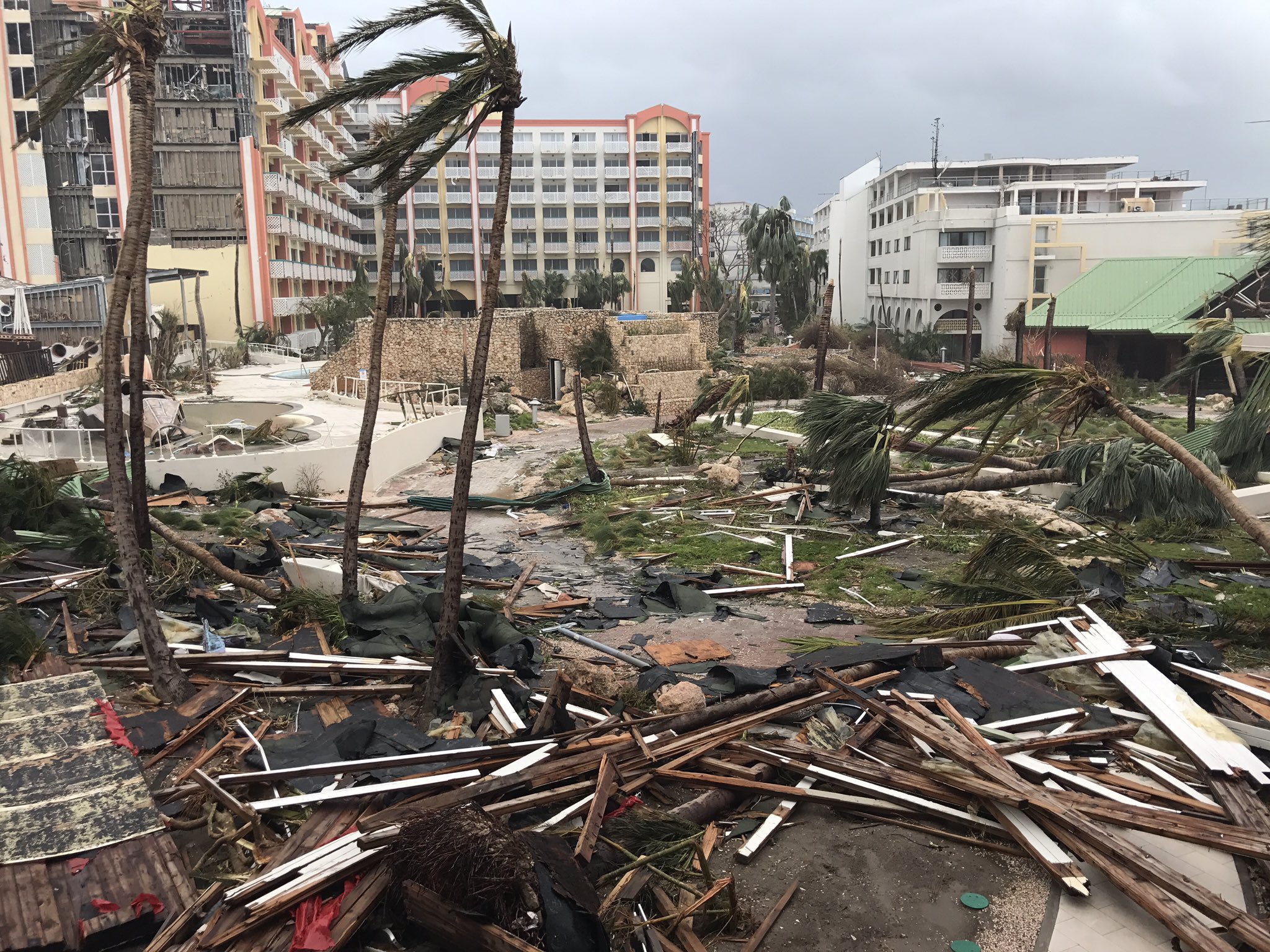 Thomas Road Baptist Church Pastor Jonathan Falwell had surprised his wife with a wedding anniversary trip to St. Martin. They were trapped on the island when the hurricane hit.
He posted photos of the destruction on social media and tweeted, "We are safe. No power, everything destroyed. Buildings gone. Please pray as this island is decimated."  
We are safe. No power, no water, everything destroyed. Buildings gone. Please pray as this island is decimated. pic.twitter.com/cDdpgjHkE0

— Jonathan Falwell (@jonathanfalwell) September 6, 2017
More from Saint Martin pic.twitter.com/eknT3wVOwb

— Jonathan Falwell (@jonathanfalwell) September 7, 2017
The Falwell's have since left the island. Jonathan Falwell posted a tweet Friday evening thanking Samaritans Purse for their help with the evacuation.
Thanks to @SamaritansPurse and @Franklin_Graham for bringing a planeload of supplies to Saint Martin and evacuating many of us.

— Jonathan Falwell (@jonathanfalwell) September 9, 2017
He also stated help was on the way for others trapped on the small island.
Saw several hundred people being evacuated as we left. 3 large aircraft. 1 military, 2 commercial. Govt official told me more coming tmrw.

— Jonathan Falwell (@jonathanfalwell) September 9, 2017
Heavy rain hammered Puerto Rico and caused power outages affecting more than one million people - nearly 70 percent of customers of Puerto Rico's Electric Power Authority. More than a thousand sought safety in shelters there. Parts of the island could be without power for four to six months.
 
In the Florida Keys, 25,000 people have already been evacuated. Mandatory evacuations took place in some Miami neighborhoods and traffic jams on some evacuation routes were commonplace.
RESOURCE: The Essential Guide to Hurricane Preparedness
 
Florida Keys resident Elizabeth Prieto was among those leaving. "I've been through George, I've been through Andrew, I've been through Wilma but I'm not staying for Irma," she insisted.
 
Evacuees from the Florida and Georgia coasts are seeking refuge in hotel rooms in central Georgia. Most are sold out.
 

Florida Governor Rick Scott warned people to find a safe place. "Every Floridian should take this seriously and be aggressive to protect their family. Possessions can be replaced, your family cannot," he warned.
 
Floridians emptied store shelves of water, milk and bread and waited in long gas lines to fill up their fuel tanks. Evacuee Ian Craig waited in line only to discover there was nothing to buy.
"Gas is running out everywhere right now so I'm just a little too late trying to get it I guess," he said.
 
The latest storm track shows Irma downgrading a bit, but still a powerful Category 5 storm, possibly making landfall or skirting by Florida's east coast and then moving up to the Georgia coast and South Carolina.

 
Irma, which is expected to strengthen again before it barrels into the Sunshine State, could cause a great deal of damage, just as Hurricane Harvey did when it flooded parts of Texas.
That would mean more disaster relief spending from Washington where President Trump struck a deal with Democrats Wednesday to raise the government's debt ceiling - a deal that included relief funding to help after Harvey.
CBN's Operation Blessing is working in Texas to help people recover from Harvey.
And as it did before Harvey, aid organization is busy preparing for potential disaster in Florida.
Truckloads of water and food supplies are now being staged at its Ocala, Florida warehouse.
That means Operation Blessing volunteers will be ready to move into action whenever and wherever Hurricane Irma makes landfall in the U.S.
 
God is everywhere—even in the news. That's why we view every news story through the lens of faith. We are committed to delivering quality independent Christian journalism you can trust. But it takes a lot of hard work, time, and money to do what we do. Help us continue to be a voice for truth in the media by supporting CBN News for as little as $1.