Japan's space agency known as the Japan Aerospace Exploration Agency (JAXA) is releasing unusual photos from space from the surface of an asteroid.
The photos were taken by two jumping robotic rovers and they show the rocky surface of the asteroid named Ryugu about 170 million miles away.
It took more than three years for the Hayabusa2 spacecraft to reach the vicinity of the asteroid.
A little over a week ago, it dropped a small capsule with two rovers onto its surface. The rovers are about the size of a round cookie sheet, and they don't have wheels – they just jump around to different locations on the asteroid.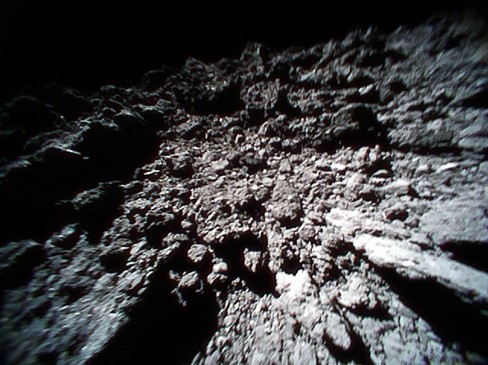 Later on, the main probe will land on the asteroid, collect a sample, and then bring it back to earth, late in the year 2020.
Ryugu is believed to be a spherical asteroid that's roughly 3,000 feet across – that's nearly twice as tall as the Freedom Tower in New York City.
The Japan Aerospace Exploration Agency (JAXA) reports the orbit of Ryugu takes the asteroid between the Earth and Mars.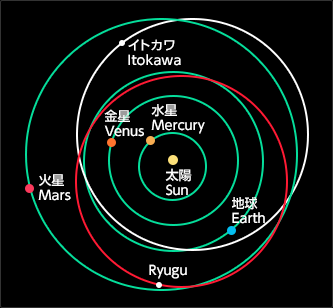 This image from JAXA shows the orbit of Ryugu.