Hurricane Maria is churning through the Caribbean after the Category 5 storm devastated the island of Dominica last night with 160 mile per hour winds.
Prime Minister Roosevelt Skeritt says it unleashed "widespread devastation," even ripping the roof off his own residence. He had to be rescued.
"I am honestly not preoccupied with physical damage at this time, because it is devastating...indeed, mind boggling. My focus now is in rescuing the trapped and securing medical assistance for the injured," Skeritt said in a 2 a.m. Facebook post.
Now, the people of Puerto Rico are preparing for a direct hit. Officials in the U.S. territory are preparing shelters for up to 125,000 people.
Last week, the island suffered power outages and up to a billion dollars in damage from Hurricane Irma, but were spared the worst of it.  
But the preparations made at that time are coming in handy now for some on the island.
"We already filled up the 600-gallon tank of gas. We had this since Irma. Thank God we never used it," resident Michael Jimenez said.
Hurricane #Maria, seen here in this visible imagery from NOAA's #GOES16, continues to strengthen. Latest info @ https://t.co/cSGOfrM0lG pic.twitter.com/TMOavxYli5

— NOAA Satellites (@NOAASatellites) September 18, 2017
Maria is expected to target the U.S. Virgin Islands Tuesday night before slamming into Puerto Rico with a devastating direct hit early Wednesday, followed by the Dominican Republic and Haiti.
"This storm promises to be catastrophic for our island," Ernesto Morales with the U.S. National Weather Service in San Juan said. "All of Puerto Rico will experience hurricane force winds."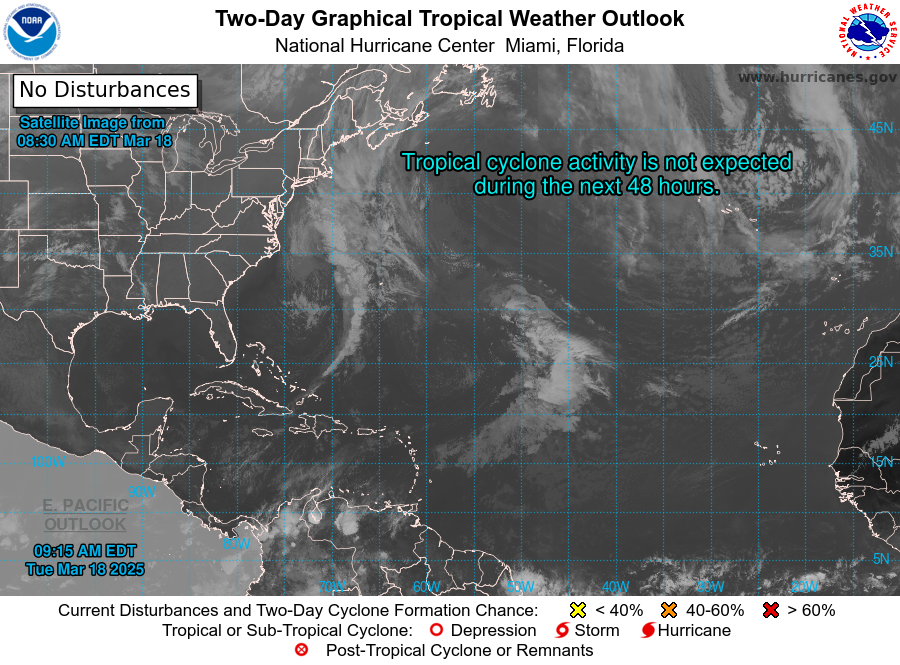 And Hurricane Jose is a Category 1 storm that could hit the U.S. East Coast, somewhere along the Northeast, with heavy winds and rain.

 
CBN's Operation Blessing is still at work helping victims of Hurricanes Irma and Harvey.
The ministry has helped people in more than 28 cities in Texas and Florida with relief supplies like food and water, and volunteers to help clean up the damage.
They also bring spiritual aid and comfort to the victims.
So far, Operation Blessing has mobilized more than 5,000 volunteers in Texas alone.
How You Can Help: Give to CBN Disaster Relief 
God is everywhere—even in the news. That's why we view every news story through the lens of faith. We are committed to delivering quality independent Christian journalism you can trust. But it takes a lot of hard work, time, and money to do what we do. Help us continue to be a voice for truth in the media by supporting CBN News for as little as $1.