Kanye West realiza un servicio de adoración abierto en centro comercial de Utah
Colter Peterson / The Deseret News vía AP
SALT LAKE CITY (AP) - Miles de personas se presentaron en un centro comercial al aire libre en Utah para ver al rapero Kanye West realizar lo que él llama un servicio de adoración.
El concierto del sábado se realizó justo antes de que la Iglesia de Jesucristo de los Santos de los Últimos Días celebrara su conferencia dos veces al año en Salt Lake City.
West subió al escenario durante su servicio de adoración e interpretó una canción: "Jesus Walks", de su álbum de 2004 "The College Dropout".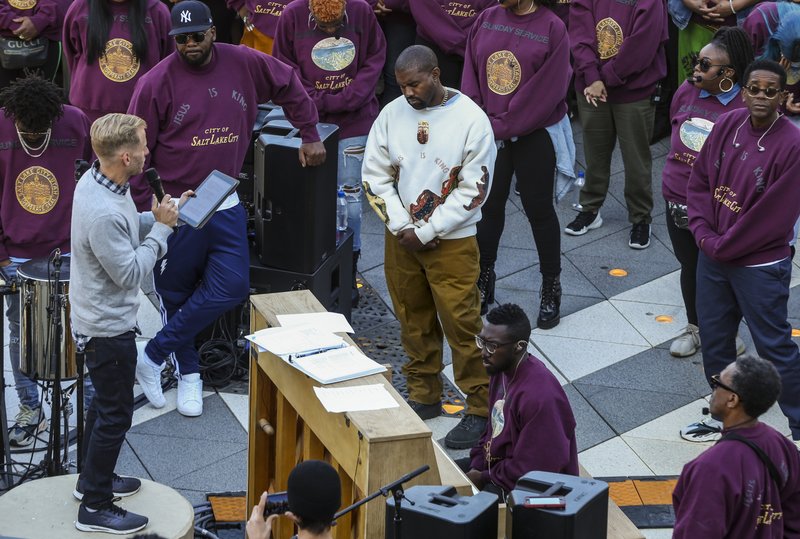 Colter Peterson / The Deseret News vía AP
Luego, el Salt Lake Tribune informó que West oró y testificó ante la multitud sobre su viaje de fe.
También habló sobre política y lo que llamó los peligros de las redes sociales.
The Deseret News informó que entre 7,000 y 10,000 personas asistieron al evento.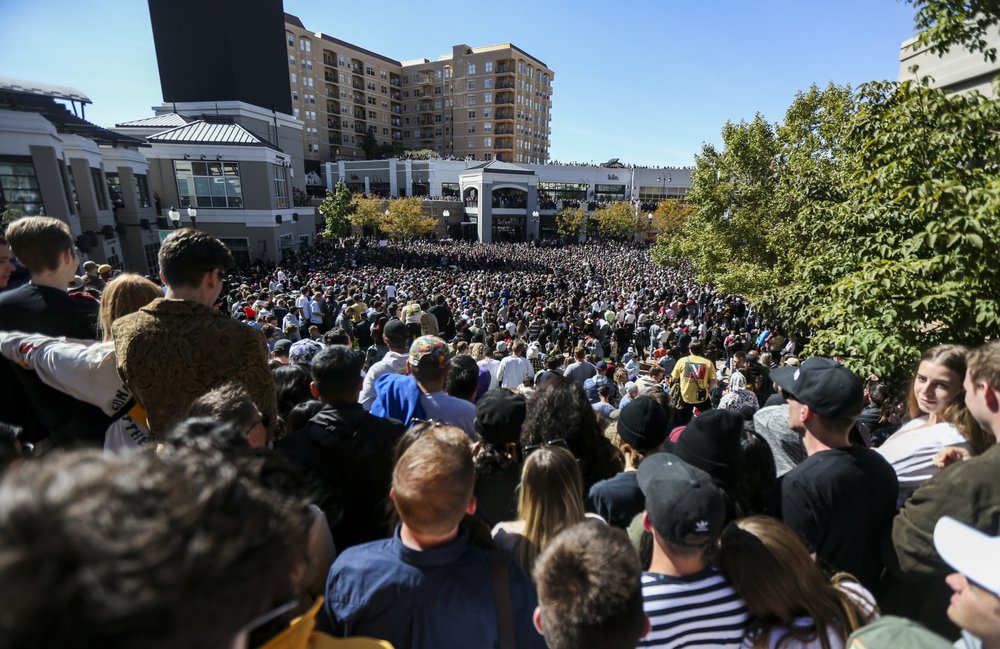 Colter Peterson / The Deseret News vía AP
West ha estado viajando por el país con estos conciertos tipo iglesia que incluyen cantantes de coros y otros músicos.