Global Lane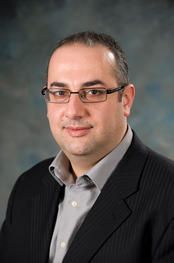 People power or a military coup? Hudson Institute Fellow Samuel Tadros, one of the brightest minds from the Washington think-tank crowd, says Egypt is experiencing a counter-revolution.
Tadros says Egypt's revolution sought to undo the "unimagined evils" that former President Mubarak created in the society. Muslim Brotherhood rule was the result.
The Brothers brought about "more elaborate evils" says Tadros--and now have reaped what they have sown. He says "their incompetence may have been their worst crime."
Read more from Tadros on Egypt's counter-revolution here.
I recently had an insightful discussion with Tadros. We talked about American aid to Egypt, the future of Egyptian-Israel relations, revisions to the Egyptian constitution, planned parliamentary and presidential elections, and the plight of the of the country's Christian minority.
Portions of the interview aired on our Morning News Channel show. Others may be seen on this week's edition of our Christian World News program (available on this web site after 5 p.m. Friday) and on Newswatch.
You may also view the full interview with Samuel Tadros here: