Muslim Terrorists Behead German, Czech Christian Released
It's always a joy to report on the release of a Christian pastor, evangelist, or aid worker from prison.
But my heart aches when I must also report about another senseless beheading—this time a German national who was held captive in the Philippines.
The Islamic militant Abu Sayyaf group abducted 70-year old Jurgen Kantner last November. Now, a video shows members of the group beheading Kantner after his ransom deadline passed. 
The Philippine government released a statement saying it had done all it could to save Kantner up to the last moment as "…many sectors, including the Armed Forces of the Philippines, exhausted all efforts to save his life. We all tried our best. But to no avail." 
While Kantner's family members grieve their loss, half a world away, efforts to secure the release of a Czech Christian from a Sudanese prison had a happier outcome.
After wasting away in a Sudanese prison cell for 445 days, the Sudanese government finally released Petr Jasek.  He's now back in the Czech Republic, catching up on missed time with his family. 
His freedom has special meaning to me because I've known Petr for more than 16-years.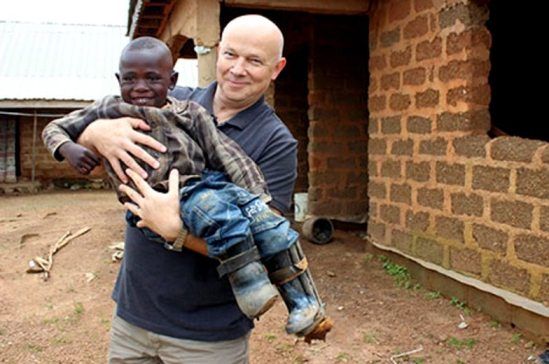 Jasek is a Godly man—I doubt you'd find a more passionate and committed servant of persecuted Christians and people of other faiths. He has worked tirelessly over the years helping thousands of people in need.
He grew up in Czechoslovakia during the height of the Cold War, at a time when the government oppressed Christians. Serving God together in several remote locations, we often enjoyed deep discussions about our faith and other matters. 
On one occasion, I asked Jasek to share his memories of Russian Army tanks rolling through the streets of Prague in 1968 and the lack of response from the United States and LBJ. 
He said the Russian invasion frightened him at the time because he was only five years old. He also told me how Christians in his country had suffered under communism. 
Fast forward to late January 2017. Jasek was persecuted again—this time by Islamists instead of communists. The Sudanese government sentenced him to 24-years in jail on charges of "spying" and "inciting hatred." 
Jasek's lengthy sentence came more than a year after his arrest and imprisonment in December 2015. Sudanese officials said he had entered Sudan illegally from South Sudan. Jasek had traveled to Sudan's South Kordofan war zone to bring medical relief to a burn victim and help for persecuted Christians in the disputed Nuba Mountains. 
Two Sudan Christians, who were imprisoned with Jasek, are still being held. Please pray they'll be reunited soon with their families.
Praise God for Jasek's release and pray for Kantner's family, that God will comfort them at this painful time.
Pray for Christians and others held captive by Islamic extremists—whether in the jungles of south Philippines or in Sudanese prisons.